Last year, The Brockton Collective announced that we would be launching an online store on September 2016 (the day that the site moves from a beta/private state, to a live/public state).  We are finalizing the store now and require your art.  Application to the online shop will be available to founding members free of charge, up until the launch. This is one of our ways to pay tribute to the artists that helped us start the collective. Throughout the past year, we have received submissions, and we would like to thank you for those. That said, we look forward to seeing more. Please continue to send them our way.
This online store will focus on the further promotion and showcasing of our artists and their art, building on our culture and success in expanding into digital markets. The store will also assist with the marketing of exhibits and the recruitment of new members.
Our hope is to launch the store with a vast catalogue that offers members the following benefits:
No Submission Fees
A low 10% Commission Structure
Transaction Services (offered by Brockton)
Shipping Facilitation (offered by UPS through Brockton)
To be promoted and showcased on our online store you must already be a member and you must submit one Profile Application and at least one Art Application.
---
Submit Profile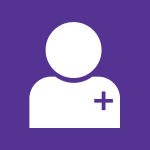 The online store will have a dedicated section for each artist to display their information. Additionally, the online store will have an artist spotlight section that will be updated frequently. On the profile application form, we will request  all relevant information regarding your artistic career. The more information you can provide, the better we will be able to represent you. Please make sure all information is as accurate as possible.
Additionally, if you submit a profile, you will be granted beta access to the online store.
---
Submit Art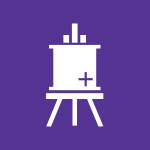 The online store's primary focus is to sell our artists' work. You can submit as much art for free as you want during our beta phase (until November 30th, 2015). The Art Submission form will ask for all the relevant information regarding the specific piece.  Similar to the "Profile Application", the more information you provide, the better. Please make sure you are as accurate as possible specially with characteristics like size, date and medium.
---
In the future, the process of adding and managing your store content will be integrated into your account for further convenience. Please keep in mind we are building something new. We thank you for your patience. If you spot any sort of problem on the site or have a suggestions please share 🙂