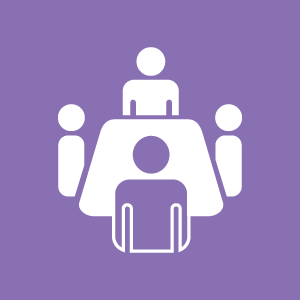 The Brockton Collective's journey continues. We hope to increase our membership base, and encourage our members to join our "Core Committees".  All positions are currently open for 2016.  Please re-apply if you have participated in the past. These Committees are designed to focus on critical areas of the work we will be doing.
If you would like to participate in one of our 2016 committees please click here to apply.
Please note that we are sensitive to our members' time restrictions, and encourage you to apply, even if you only have a few hours a year to spare. The majority of our meetings will be run virtually for this reason.
Below is a list and general description of our Core Committees:
Leadership Committee
The role of this task force is to make executive decisions about the direction of the company. High level responsibilities such as personnel planning, legal matters, accounting and policy making will be the key functions of this committee. They will also be responsible for approval of new sub-committees and appointing  the chair and vice chair of committees. Ultimately this committee will also act as liaison to current and future shareholders.
Click here to apply.
Curatorial Committee
This committee is one of the most important. Their primary role is the curation of art works exhibited at events and online. This is the front-line committee that breathes life into our endeavours. Curatorial policy is created by this committee. When an event requires a jury, it is this committee's task to appoint one. Additionally, this committee is at times also required to assemble sub-committees to attend to large volumes of work that requires curation.
Click here to apply.
Events Planning Committee
Events are one of the primary routes to promoting and showcasing our artists' work. This task force is responsible for the overall planning of events. This committee selects dates, locates venues, secures sponsors and co-ordinates with the other committees to ensure that all details for an event are covered. These folks are also responsible for creating event related policies.
Click here to apply.
Public Relations Committee
Our public identity and image are critical to the way we will do business. This committee is responsible for the way we communicate our content to the public. This is a task force that will create policy for how we communicate; they will assess copy, and recommend methods of communication. It is this committee's task to advise on message and design. The public face of Brockton Collective Inc. will be shaped by these individuals.
Click here to apply.
Volunteer Coordination Committee
Greatness is only achieved when amazing people are involved. The Brockton Collective has an advantage in this respect- anyone who has attended an event knows that our people are absolute treasures. This will be this committee's most fundamental task: finding volunteers and co-ordinate their efforts is key. These volunteers will assist in a variety of tasks from assisting with events to fundraising endeavours. This is also a great opportunity for high school and post-secondary students who are interested in the arts. This committee is responsible for creating the policies that will govern volunteer activities.
Click here to apply.
Fund Raising Committee
Occasionally we will require some fundraising activities to further our organization. These activities will be planned in co-ordination with the other committees. This committee's mandate is to come up with a variety of effective fundraising methods. These folks will also be responsible for documenting all initiatives and results, which will provide the basis of future fund raising policies. This committee is essential to our operations.
Click here to apply.