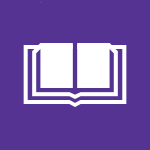 We're Going to Chronicle Our Way
During these first years we have experienced a variety of art and people. We began cultivating a great artistic community. Along the way we tasted success and learned many things. Everything we achieve from this moment on will be built on the shoulders of what came before. To pay tribute to this, our plan is to create a print-to-order coffee table style book that will chronicle the first years in a periodic manner. It's purpose will be to act as an archive of the exhibits that the Brockton Collective hosted on behalf of it's artists. It will show the art, the artists and the culture. Revenues from this book will go towards it's publishing fees, logistics and our collective. This book will also act as our ambassador to new members, fans and critics.
This is how you can help.
Although we have a pretty good catalog of imagery, we are looking for more.
If you have photos, videos or links of those first nights, PLEASE SHARE, We would love to see them.
Share Your Footage