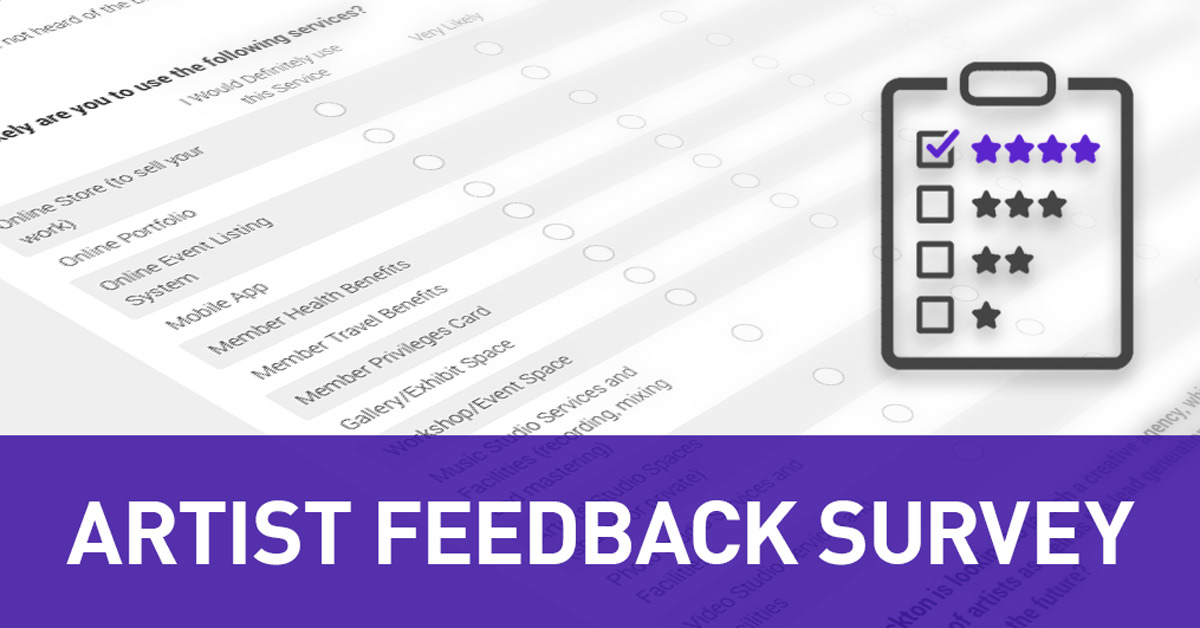 Dear Artists and Creatives,
We started the Brockton Collective five years ago. We have grown and learned a lot since 2011. At this point, we believe that is time to turn back to the artists, who are the force driving the association, and gather feedback on their experiences. Likewise, we hope to gather information on how to better serve our valued members, moving forward.
We are on the cusp of making some important changes and subsequent announcements at the Collective. We invite you to fill out this brief survey. The Brockton is by nature, a collective and collaborative endeavour. Your feedback will steer the direction of these changes.
Please note that all answers are 100% anonymous. The survey results will be used exclusively for the Brockton's purposes, and will not be shared with any third parties.
I appreciate you taking the time to provide us with this very important feedback.
As Helen Keller put so well, "Alone we can do so little, together we can do so much."
Thank you,
Bruno Sousa
Co-founder and Principal
Should you have any questions or concerns, please do not hesitate to contact me:
general@brocktoncolective.com
647-725-0896
[button_link url="https://www.surveymonkey.com/r/FSHVT2W" target="_blank" style="" title="Artist Feedback Survey" class="" id="" onclick=""]Take Survey[/button_link]